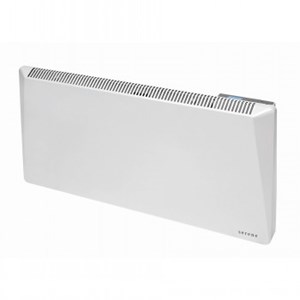 Indoor Heaters
Serene Sirio S2029 2KW Convection Heater - 10 Year Warranty
Product code SERS2029
$329.00 +GST
The slim and stylish design with backlit LCD screen is less than 100mm thick,
and the advanced convection desigh ensures the quick even heating of any 
space.
Intelligent heat management programs automatically reduce power comsumption
when the room temperature reaches the rquired level.
Sirio then automatically monitors the power consumption to ensure that always the
minimum amount of power is used. 
10year replacement warranty.